Legal
Welcome to the legal page. Our lawyers made us put this stuff here cause there's some bad guys out there. From this page you can view our latest Terms of Service, Privacy Policy, SLA Agreements, and other required legal documents.
If you have any questions about policies or procedures listed on this page, please contact us.
Preamble
This Website is owned and operated by Starcresc. Your use of the Website signifies acceptance in full to all of the terms and conditions contained herein, and all other operating rules, policies, statements, and procedures, that may be published from time to time on this Website by Starcresc (collectively, the "Terms of Use"). The most up-to-date version of these items are always displayed on this page.
EU Privacy Notice: This website uses cookies so that we can provide you with the best user experience. By continuing to view our content you consent to our utilization of cookies.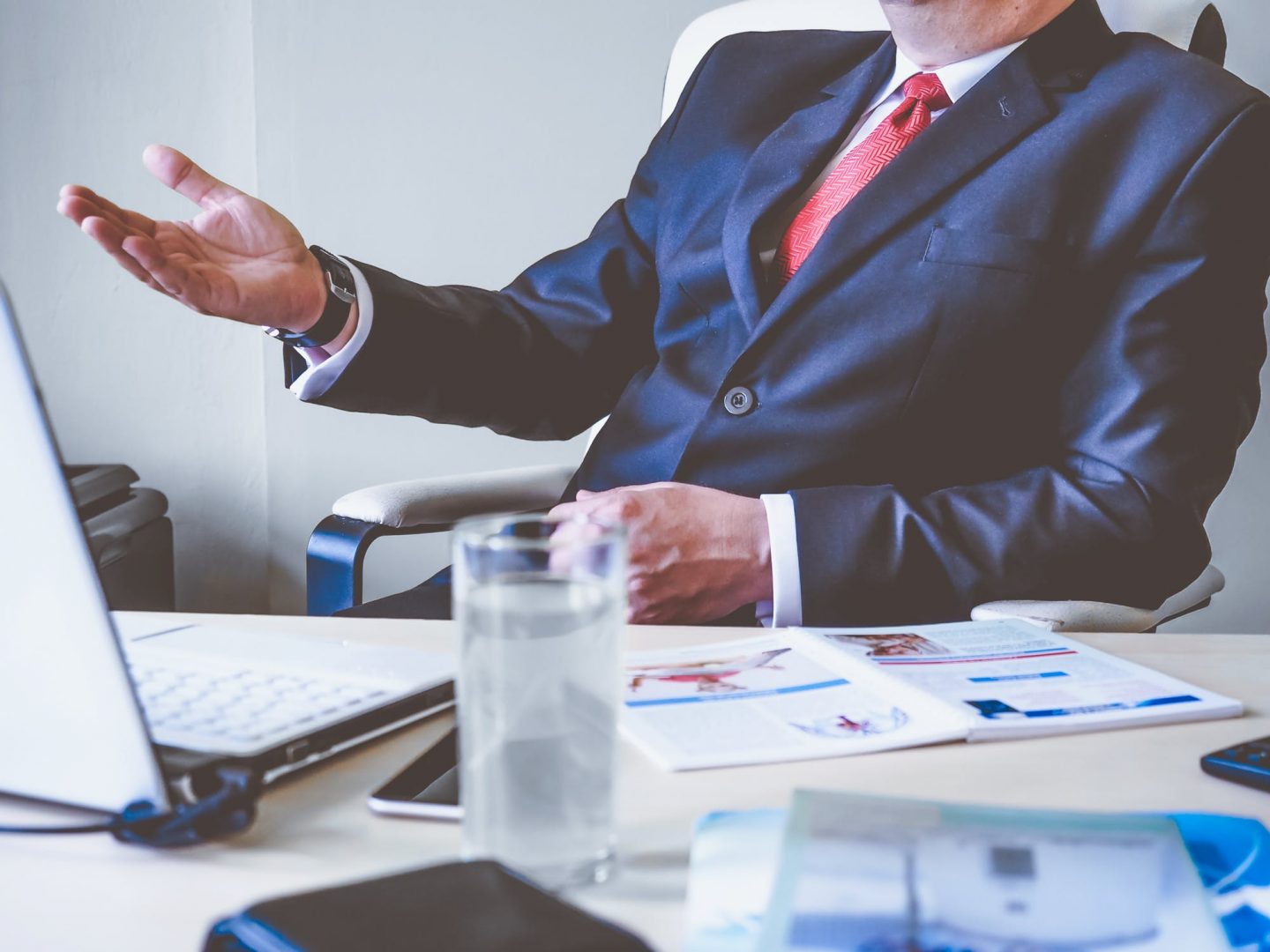 Image Credit: NASA
Terms of Service
This notice discloses the general Terms of Use for our website, contents, resources, and downloads, which may be provided. Last updated on April 14th 2020.
Content
Private Content
Starcresc may make available original private Content for promotional purposes only, including, but not limited to, portfolio pieces, testimonials, marketing materials, slogans, client work, project details, confidential information, blog posts, articles, graphics, designs, websites, templates, logos, ad campaigns, marketing materials, brochures, slogans, albums, business cards, signs, videos, files, downloads, blog posts, inventions, ideas, opinions, reviews, and projects that may or may not have been created for a specific purpose or client, sold, resold, loaned, licensed, cancelled, revoked, or terminated. All content is to be considered Private Content unless otherwise specified.
Public Content
Starcresc may make available public Content. This public Content includes, but is not limited to, blog posts, articles, buttons, avatars, templates, downloads, reviews, and projects, made available with a clear explicit intent for public use, re-use, modification, editing, copying, selling, or reselling as specified with the content.
Third Party Content
Third party content, which does not fall under this condition, including (but not limited to) logos, brand names, links, resources, lists, quotes, opinions, slogans, products, and services, are the copyrighted property of their respective owners and no claims are made to ownership of, or affiliation with, this content.
YOU AGREE THAT ALL CONTENT PROVIDED BY STARCRESC ARE ORIGINAL CREATIONS OF STARCRESC AND ARE THUS PROTECTED BY COPYRIGHT LAW THE MOMENT THEY ARE CREATED AND ARE MADE AVAILABLE TO BE VIEWED ONLY IN THE MANNER PROVIDED AND ARE NOT TO BE USED, REUSED, EDITED, COPIED, DISPLAYED, MODIFIED, OR DESTROYED, OR USED FOR ANY OTHER COMMERCIAL OR NON-COMMERCIAL PURPOSE, UNLESS OTHERWISE NOTED, AND IS TO BE CONSIDERED THE EXCLUSIVE INTELLECTUAL PROPERTY OF STARCRESC, AND ALL RIGHTS ARE RESERVED. UNAUTHORIZED USE IN ANY WAY WITHOUT PRIOR WRITTEN PERMISSION FROM STARCRESC IS PROHIBITED.
UNLESS OTHERWISE NOTED, ALL CONTENT CLEARLY INTENDED FOR SALE, RESALE, USE, RESUSE, EDITING, COPYING, OR MODIFICATION IS GOVERNED BY TWO LICENSES. FIRST, CONTENT IS LICENSED UNDER THESE TERMS AND CONDITIONS, PRIVACY POLICY, AND ANY OTHER ACCOMPANYING TERMS AND CONDITIONS, TERMS OF USE, OPERATING RULES, POLICIES, STATEMENTS, PROCEDURES, READMES, OR ANY OTHER DOCUMENTATION PROVIDED WITH THE CONTENT. SECONDARY, ALL CONTENT IS BLANKET LICENSED UNDER THE CREATIVE COMMONS ATTRIBUTION-SHAREALIKE 3.0 UNPORTED (CC BY-SA 3.0) LICENSE which can be found here: http://creativecommons.org/licenses/by-sa/3.0. NAMELY, STARCRESC GRANTS A ONE TIME, NON-EXCLUSIVE, NON-TRANSFERABLE LICENSE TO THIS CONTENT FOR ITS INTENDED USE AND PURPOSE. IF ANY TERMS SHALL CONFLICT BETWEEN THE DOCUMENTATION PROVIDED WITH THE CONTENT AND THIS TERMS AND CONDITIONS DOCUMENT, THE TERMS INCLUDED WITH THE CONTENT WILL PREVAIL.
Starcresc does not guarantee the accuracy, integrity, or quality, of any such content. You understand that by using Starcresc you may be exposed to content that may be offensive, indecent, or in other ways objectionable. STARCRESC WILL NOT, UNDER ANY CIRCUMSTANCES, BE LIABLE FOR ANY ERRORS OR OMISSIONS IN ANY CONTENT OR ANY LOSS OF DAMAGE OF ANY KIND INCURRED AS A RESULT OF THE USE OF ANY CONTENT POSTED, EMAILED, TRANSMITTED, OR OTHERWISE MADE AVAILABLE FROM STARCRESC.
Warranties
YOU EXPRESSLY UNDERSTAND AND AGREE THAT:
a. YOUR USE OF STARCRESC SERVICES AND SOFTWARE ARE AT YOUR SOLE RISK. STARCRESC SERVICES AND SOFTWARE ARE PROVIDED ON AN "AS IS" AND "AS AVAILABLE" BASIS. STARCRESC AND ITS SUBSIDIARIES, AFFILIATES, OFFICERS, EMPLOYEES, AGENTS, PARTNERS AND LICENSORS EXPRESSLY DISCLAIM ALL WARRANTIES OF ANY KIND, WHETHER EXPRESS OR IMPLIED.
b. Starcresc and its subsidiaries, affiliates, officers, employees, agents, partners and licensors make no warranty that (i) the Starcresc services or software will meet your requirements; (ii) the Starcresc services or software will be uninterrupted, timely, secure or error-free; (iii) the results that may be obtained from the use of the Starcresc services or software will be accurate or reliable; (iv) the quality of any products, services, information or other material purchased or obtained by you through the Starcresc services or software will meet your expectations; and (v) any errors in the software will be corrected.
c. ANY MATERIAL DOWNLOADED OR OTHERWISE OBTAINED THROUGH THE USE OF STARCRESC SERVICES OR SOFTWARE IS ACCESSED AT YOUR OWN DISCRETION AND RISK, AND YOU WILL BE SOLELY RESPONSIBLE FOR AND HEREBY WAIVE ANY AND ALL CLAIMS AND CAUSES OF ACTION WITH RESPECT TO ANY DAMAGE THAT RESULTS FROM THE DOWNLOAD OF ANY SUCH MATERIAL.
d. No advice or information, whether oral or written, obtained from Starcresc or through Starcresc services or software shall create any warranty not expressly stated by Starcresc.
E. WARNING A small percentage of users may experience epileptic seizures when exposed to certain light patterns or backgrounds on a computer screen. Certain conditions may induce previously undetected epileptic symptoms even in users who have no history of prior seizures or epilepsy. If you, or anyone in your family, have an epileptic condition, consult your physician prior to using Starcresc services. Immediately discontinue use of the Starcresc services and consult your physician if you experience any of the following symptoms while using the Starcresc service: dizziness, altered vision, eye or muscle twitches, loss of awareness, disorientation, any involuntary movement, or convulsions.
Liabilities
YOU EXPRESSLY UNDERSTAND AND AGREE THAT STARCRESC AND ITS SUBSIDIARIES, AFFILIATES, OFFICERS, EMPLOYEES, AGENTS, PARTNERS AND LICENSORS SHALL NOT BE LIABLE TO YOU FOR ANY PUNITIVE, INDIRECT, INCIDENTAL, SPECIAL, CONSEQUENTIAL OR EXEMPLARY DAMAGES, INCLUDING, BUT NOT LIMITED TO, DAMAGES FOR LOSS OF PROFITS, GOODWILL, USE, DATA OR OTHER INTANGIBLE LOSSES (EVEN IF STARCRESC HAS BEEN ADVISED OF THE POSSIBILITY OF SUCH DAMAGES), RESULTING FROM: (a) THE USE OR THE INABILITY TO USE STARCRESC SERVICES; (b) THE COST OF PROCUREMENT OF SUBSTITUTE GOODS AND SERVICES; (c) UNAUTHORIZED ACCESS TO OR ALTERATION OF YOUR TRANSMISSIONS OR DATA; (d) STATEMENTS OR CONDUCT OF ANY THIRD PARTY ON STARCRESC SERVICES; OR (e) ANY OTHER MATTER RELATING TO STARCRESC SERVICES.
Indemnity
You agree to indemnify and hold Starcresc and its subsidiaries, affiliates, officers, agents, employees, partners and licensors harmless from any claim or demand, including reasonable attorneys' fees, made by any third party due to or arising out of your use of Starcresc services.
Modification
We may periodically, at our own discretion, update these Terms and Conditions at any time. We may do so without contacting you and it is your responsibility to read any new or updated policies. You may check our current Terms and Conditions at any time on our website. Your continued use of Starcresc services constitutes that you have read and agreed in full to the latest Terms and Conditions.
Privacy Policy
This notice discloses the Privacy protection practices and use of information by our company. This privacy notice applies solely to Data collected by Starcresc. EU Privacy Notice: Our website uses cookies so that we can provide you with the best user experience. By continuing to view our content you consent to our utilization of cookies. Last updated on April 14th, 2020.
Types of Data Collected
• We collect and store personally identifiable Data that you have voluntarily given us. (Example: Name, Address, City, State, Zip Code, Email Address, Business Information, and Phone Number needed to process and fulfill an order.)
• We collect and store involuntarily provided anonymous Data that is not personally identifiable. (Example: Data obtained from a "Cookie" such as your current browser or operating system.)
Use of Collected Data
We will not sell or rent any Data we have collected, whether voluntarily or involuntarily, to anyone. We will not share your Data with anyone, other than when requested by you or necessary to provide a product or service to you (Example: To pass an order to a third party payment processor), or when necessary to comply with certain law enforcement requests (Example: subpoenas or court orders).
Unless you ask us not to, we may use the personally identifiable Data provided to contact you for promotional purposes. (Example: Occasional Email Newsletters advertising specials, new products or services, or company news.) Unless extenuating circumstances apply, the frequency of these contacts will never exceed more than two (2) contacts per week, and you can always opt-out of this contact at any time.
Account-related emails are sent on a recurring basis automatically as defined based on the product or service and cannot be unsubscribed to (Example: Notification of invoices, or updates to a support ticket).
Anonymous Data we collect involuntarily is used to improve products or services and improve your experience. (Example: Storing your login information for you between sessions). This unidentifiable Data may also be used in aggregate for analytical purposes (Example: Aggregating "hits" on a particular page).
Your Access to and Control Over Information
At any time you may access your own account to (1) See what Data we have about you, if any, (2) Change or correct any Data, (3) Revoke rights to Data, (4) and Delete all Data we have stored.
Security
We take precautions to protect your Data. When you submit sensitive Data to us, it is encrypted and transmitted to a secure and trusted location whenever possible (Example: payment Data is sent to third-party payment providers, and not stored on our servers).
Updates/Changes to Privacy Policies
We may periodically, at our own discretion, update these Privacy Policies at any time. We may do so without contacting you and it is your responsibility to read any new or updated policies. You may check our Privacy Policy at any time on our website. Your continued use of Starcresc services constitutes that you have read and agreed in full to the latest Privacy Policies.
---
Project Contracts
Our standard project contract. Last updated on April 14th, 2020.
Addendum
Web Addendum for website projects. Last updated on April 14th, 2020.
Print Addendum for print projects. Last updated on April 14th, 2020.
Video Addendum for video projects. Last updated on April 14th, 2020.
Multimedia Addendum for multimedia projects. Last updated on April 14th, 2020.
Service Agreements
Contractor Agreement
Coming Soon.
Star™ Website Agreement
Agreement for STAR™ website projects. Coming Soon.
Website Hosting Agreement
Agreement for web hosting services provided by Starcresc or one of its partners. Coming Soon.
Product-Specific Agreements
AtLas/Moon Guardians™ Beta Testing/NDA
Coming Soon.
StarStation™ Terms of Use
Agreement for STARSTATION™ Customer Relationship Management and Marketing System.Coming Soon.
u3™ Terms of Use
License information for u3™ Alpha 0.1.0. Last updated on April 14th, 2020.